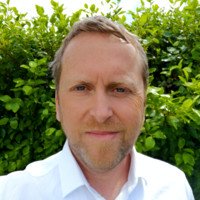 Through love, connection and resonance we can be fully well.
Some of my background: I am a professional Family & Systemic Constellations facilitator. I trained with Barbara Morgan of the Coming Home Foundation in the UK (www.cominghome.org.uk), Albrecht Mahr and others.
I participated in the first advanced training in Multigenerational Psychotraumatology, now Identity Oriented Psychotraumatheory and Therapy (IoPT), at the Norwegian Institute for Trauma Studies (www.iopt.no) in Oslo, directly with Prof Dr Franz Ruppert (www.franz-ruppert.de) of the University of Applied Sciences, Munich (www.hm.edu) .
I have been mentored by Nuala Eising, founder of the Burren School of Homeopathy in Ireland where I took part in the four-year diploma program, graduating in 2006.
Further post-graduate studies have taken me across Europe, to the USA, India and the Himalayas.
I apprenticed in the healing art of Usui Reiki Ryoho in the Indian Himalaya. I have extensive experience in wilderness and navigation and used to be a The North Face sponsored Himalayan mountaineer. I have traversed the Himalayas solo. I am a leader at my local Cub Scout pack.
I love my home, my partner and our children, family, our sheepdog Billy, the forest, the wilds, valleys and mountains, the Himalayas and dancing. The 5 Rhythms dance practice has been part of my life since 2003, ever since I first went to New York and met and danced with Gabrielle Roth. Thank you Gabrielle.
For client testimonials please visit this page: www.danielburge.ie/workshop-testimonials/
I welcome you to participate in one of my workshops, a private appointment, or in a family constellations workshop that I co-facilitate with my partner Tembre de Carteret.